2 set - 4 breakfast placemats - knitting kit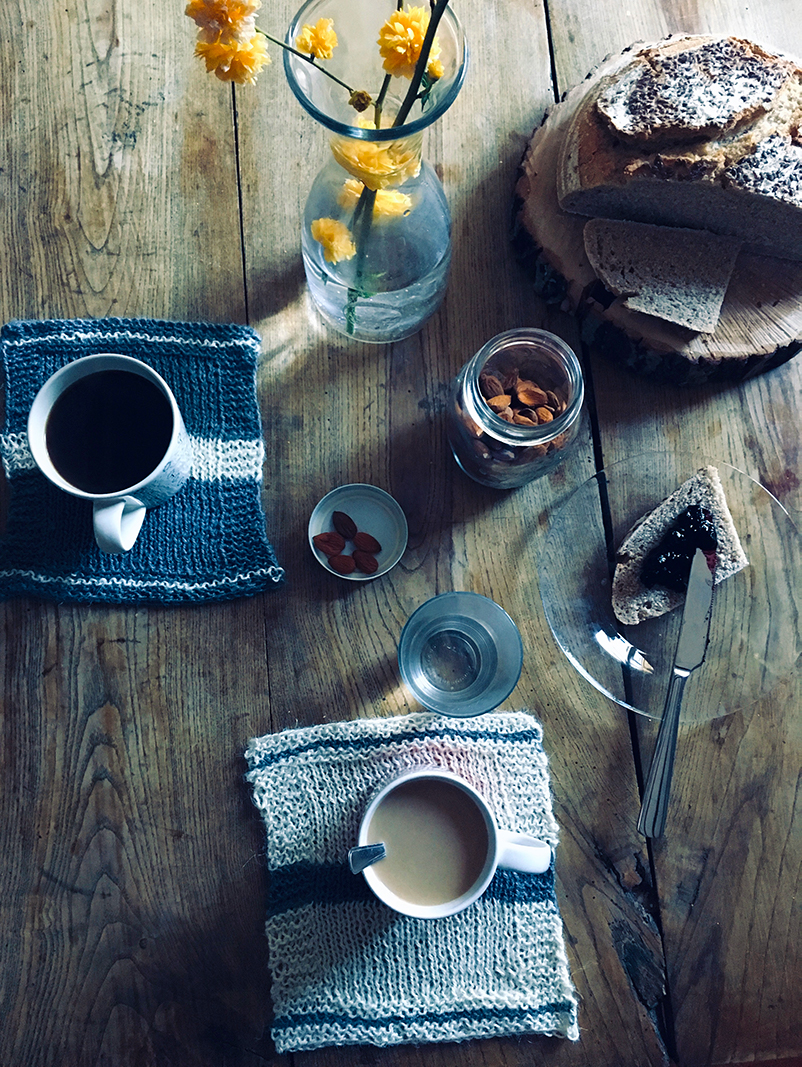 2 set - 4 breakfast placemats - knitting kit
La colazione non sarà più la stessa!
Con questo knitting kit potrai creare 4 tovagliette: 2 unicolor ( nella foto, color senape) e 2 bicolor (nella foto, grey blue e cream).
Il knitting kit contiene:
- 3 gomitoli di Canapa 100% / 50gr / 100 mt
- 1 foglio istruzioni per creare il tuo set di tovagliette, in lingua italiana o inglese
- segnapunti riciclati
Cosa serve:
- ferri 4 mm
- uncinetto per nascondere gli avanzi di filo
Livello: principiante
Consigli per il lavaggio: lavare a mano
————————————————————————-
Breakfast won't be the same anymore!
With this knitting kit you create 4 placemats: 2 unicolor ( in the pic, color senape) e 2 bicolor (in the pic, grey blue and cream).
Knitting kit contains:
- 3 yarns Canapa 100% / 50gr / 100 mt
- 1 paper pattern to create your 4 breakfast placemats, english or italian language
- recycled markers
What you need:
- needles 4 mm
- hook to hide leftovers
Difficulty Level: beginner
Care instruction: hand wash